Ground Maintenance
Cincinnati LawnMasters LLC offers customers an outstanding lawn Maintenance program to ensure your landscape investment is properly sustained. Cincinnati LawnMasters LLC has the experience, knowledge and dependable service to care for your property.
Cincinnati LawnMasters LLC offers a variety of lawn care services. Personalized schedules and maintenance plans can be designed to fit your individual needs. You and your neighbors will notice the difference Cincinnati LawnMasters LLC will make.
Most Popular Services Include:
Lawn Mowing
Edging
Mulching
Pruning Shrubs
Spring & Fall Clean Ups
Lawn Fertilization
De-thatching / Power Raking
Aeration
Irrigation Repair/Management
24 hr. Snow Plowing & Salting
Condominium and Apt. Mowing
Stone & Hardscaping
The beginning of a great looking yard, regardless of whether we're talking about the backyard or the front yard, starts with structure. We build retaining walls, patios, outdoor fireplaces and more


Landscape Service
Whether your landscaping project is commercial or residential, Cincinnati Lawn Masters, LLC. will provide you with quality landscaping service. Our experienced landscapers will guide you through your entire landscaping project with expert landscaping design consultation and installation. We provide Free Landscaping Estimates. Whether you want to give your front yard a new look or are looking for a way to spruce up your commercial property, our design experts will craft something that leaves a lasting impression.
After customer approval of the proposed project and design, the job is then scheduled and the customer is notified.  Our crews have years of experience with landscape installations/construction. The crews are constantly trained, monitored, and critiqued by the crew leader and the landscape coordinator. This process is to ensure correct and proper handling and installation of all plants and hardscape material.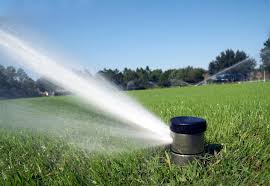 Irrigation
Watering your lawn and is the key to preserving its lushness and beauty. Our irrigation experts carefully design your sprinkler system to ensure maximum coverage to your lawn. Whether you are looking for a brand new irrigation system or to maintain or repair your current system.
Winterization
Even though irrigation pipes are in the ground, it's important to shut off and blow out each of the pipes and heads prior to the winter's first hard freeze. We shut off the water, turn off your control panel, and utilize a commercial grade air compressor to blow any remaining water out of your pipes to help prevent damage over the winter months.


Snow Removal
WHEN BAD WEATHER HITS, YOU DON'T HAVE TO WORRY
Snow and Ice removal services can be customized to fit your level of need. We have the equipment to accommodate any residential or commercial client, while providing the best possible solution for the situation.  We can provide the equipment and skilled teams to handle the challenges of winter weather.
WE MANAGE YOUR PROPERTY 24 HOURS A DAY
We understand that your property is a big investment and we want our customers to know that we are there for them to help them day or night.
Complete Lawn Fertilization
Cincinnati LawnMasters LLC knows it takes an expert to apply chemicals to your lawn.  That's why our technicians are trained to ensure your lawn gets the right nutrients, at the right time, and at the proper rate.
At Cincinnati LawnMasters LLC, we offer a special 6-step application program that uses lawn chemicals, herbicides and fertilizers to bring out the natural beauty of your turf. We apply all of the lawn chemicals needed to keep weeds out and the grass green!
March – April
This application will consist of a high-nitrogen fertilizer, crabgrass pre-emergent, and weed control. The purpose of this visit is to provide the lawn with essential nutrients to help bring the lawn out of winter dormancy and give it an early spring green-up. The pre-emergent will help prevent crabgrass from invading your lawn
April – May
This application will consist of a balanced fertilizer to help maintain the color and thickness of the lawn, second application of pre-emergent to help prevent crabgrass. We will spray for all weeds, focusing on dandelions and clover.
May – June
Summer can be a stressful time for your turf; this application will prepare the lawn for summer through a balanced fertilization and broad-leaf weed control application. This visit will occur during the time of year when we begin to see disease and insect activity. Our technicians are trained to inform you of the options that will best control, or prevent these problems.
Grub Control-Optional
Grubs are an annual problem that is treated during the early summer. Grubs will feed on your lawn's root system mainly during the summer. Damage usually doesn't start to show until late July – October; by then it's too late. Our preventive treatment can significantly reduce the chance of grub damage to your lawn.
July – August
This application consists of a balanced slow release fertilizer designed specifically to feed your lawn throughout the summer. The summer months can be tough on your lawn so make sure to provide your lawn with a healthy drink every now and then (preferably 1 ½ to 2 ½ inches per week).
August – September
On this application we apply a surface insect application to help control any turf damaging insects. We treat any summer weeds that may be popping up plus we continue to inspect the lawn for any disease or fungus activity that may be occurring at this time.
October – December
This is the winterizer for your lawn. This application will consist of the valuable nutrients that your lawn needs to have early green-up in the following season, and to make it through our unpredictable winters.